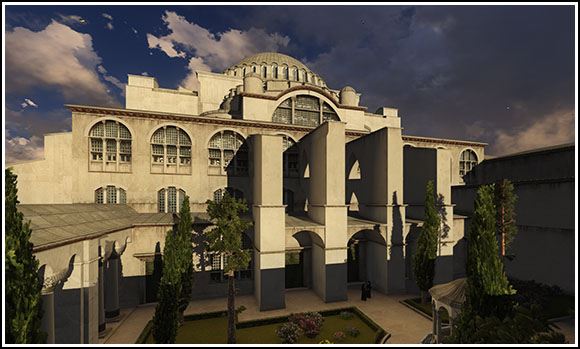 "Byzantium 1200 is a non-funded and non-profit project aimed at creating computer reconstructions of the Byzantine Monuments located in Istanbul, TURKEY as of year 1200 AD.
New models added this month include the Hagia Sophia Atrium and an aerial view of Zeuxippos. The Seawalls model has also been updated.
If you have never visited this site before, I urge you to set aside a few hours and indulge yourself!"